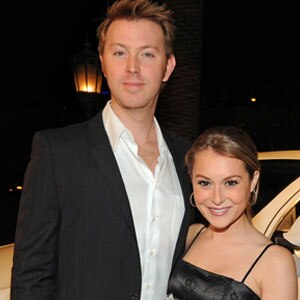 Alexa Vega will forever be the pre-teen girl from the Spy Kids movies that we've
had to watch over and over again. There is absolutely no way that she is old enough to be married much less considering having babies. Except of course that ten years have flown by and she is in fact now a married woman!
The 22-year-old acting vetran best known for the Spy Kids franchise married her longtime boyfriend, Napoleon Dynamite producer Sean Covel, earlier today at the Homestake Opera House in Lead, South Dakota.
The actress, who was last seen on the ABC Family series Ruby and the Rockits, Vega wore an Ian Stewart wedding gown for the ceremony.
For now the honeymoon and babies are on hold as Alexa heads back to work on the recently announced Spy Kids 4. "Sean and I had planned to take our motorcycles on a road trip, but Spy Kids called, and they're having me back to work as soon as possible!" Alexa tells Life & Style magazine.
Share This Story to Your Friends ---

'Spy Kids" Alexa Vega Tweets Wedding Details